Pet Food Stamps, a New York-based nonprofit that will give qualifying pet owners throughout the U.S. (who must be receiving government assistance for themselves) funds to buy food for their animals from the website PetFoodDirect. Applications can be filled out here on the –> Pet Food Stamps website
WSJ: If you believe the economy is improving, you've likely never met someone who still can't afford a can of cat food.
Marc Okon, who has worked as a stockbroker, entrepreneur and business consultant, has a friend from his old neighborhood in Bayside, Queens, N.Y. He's known her since age 10. Her parents died. She fell on hard times. And the economy hasn't come back for her yet.
"She told me she sometimes fed her cat before herself," Mr. Okon said in a telephone interview.
In February, as headlines raged about a strengthening economy, Mr. Okon started a privately funded nonprofit called Pet Food Stamps. People who are already on government assistance can apply for free pet food.
The group has been swamped with more applications than his staff of a dozen people can readily process. Most applicants send letters detailing how they lost their jobs to outsourcing, their homes to foreclosure or their health to disease or accident.
"I just heard from a lady in North Carolina who has an autistic son whose only companion is a Jack Russell Terrier," he said. "It's cookie-cutter sadness. … Little details change but the gist of each story is the same."
Despite nominal improvements in the unemployment rate, the U.S. Department of Agriculture counts more than 47 million people in its food stamp program—nearly one out of every seven Americans.
Food stamps cannot be used to purchase pet food. But they can be used to buy Coca-Cola.
Last week, the National Center for Public Research complained at Coca-Cola's annual shareholder meeting in Atlanta that the beverage maker lobbies heavily to keep soda on the list of wholesome things that food stamps can buy.
Taxpayers subsidize about $4 billion worth of soda sales each year, the group groused, even as the sugary drink contributes to an obesity epidemic that drives up government health-care costs.
But you know what they say? Food stamps go better with Coke.
Mr. Okon, 36 years old, said he spent his 20s chasing money, first as a stockbroker, then as the founder of a company that sold pay phones as cellphones displaced them. He also did consulting work that took him into the bowels of many other companies.
He said he briefly worked for a firm that sold dubious medical benefits to seniors in the South. "Their whole corporate philosophy was to manipulate seniors who didn't have any type of insurance," he said. "I could only do that for about a week and half."
He is a man so disgusted with the lack of ethics he witnessed in private enterprise that he founded a nonprofit to hand out dog food.
"I've been around enough shady businesses and surrounded by salesmen-types who were always talking about the deal," he said.
Self-dealing helped destroy the economy—so focused on the bottom line and so unfocused on consequences for everyone else. Dogs and cats don't know what hit them.
"Millions of pets are surrendered to shelters each year and euthanized because their owners can't afford to feed them," Mr. Okun said.
And to top it all off, the people in charge of fixing the economy are the same ones who helped destroy it.
"The people in power were put there by fat cats, who have money and control," Mr. Okun said. "I see it getting worse and worse, decade after decade. I don't know what's going to change."
See CBS News Video: Non-Profit Provides Food Stamps for Pets
(CBS News) SALEM, Ore. – Tough economic times in recent years have led to heartbreaking decisions for many pet owners. But now, there may be more help on the way.
Marissa Jenkins' 6-year-old Dachshund, Olivia, is more than a dog.
Marissa Jenkins is thankful for an organization that helps feed her dog.
"She's been part of our family, she's definitely not a dog," Jenkins said. "She's a kid to us."
Recently, the Salem, Ore., family welcomed a new addition – and a new challenge.
"My husband lost his job in February and we just had a baby in December, and so all the costs of having a baby and a dog and a family is adding up," she said.
Now on food stamps, they turned to a non-profit for help to feed their dog because food stamps cannot be used for pet food.
Launched in February, Pet Food Stamps has received over to 160,000 applications from needy families across the country. Marc Okon is the charity's founder.
"Hundreds of thousands of pets a year are put to sleep, simply because the owners can't feed them," Okon said.
Okon says dog and cat owners on public assistance are eligible. He's partnered with a company called Pet Flow to provide free delivery.
" It was a relief for us that we were able to get some help for our dog and because we couldn't provide for her, somebody else could," Jenkins said, wiping away tears.
While Marissa is grateful for the free pet food, there's an even more valuable benefit.
"We wanted our child to be able to grow up with animals and our dog is really great with her," she said.
Once back on their feet, the Jenkins say they will donate to the program to help other families in need.
Related:
Struggling families can now apply for nonprofit's Pet Food Stamps
Homeless Shelters that Allow Pets
How to Help Pets of Homeless People
A Patchwork of Food Assistance for Pets
Humane Society list of pet financial aid-related organizations
Homeless With Pets – Choosing Pets Over Shelter
"One can understand a society by how it treats the weakest among them… the sick, the elderly, the children and the animals!"
**If you can donate or perhaps work with this program, Pet Food Stamps, to help all families in need feed their pets, please do so.
May 3, 2013 Posted by justonemorepet | Adopt Just One More Pet, Animal or Pet Related Stories, Dogs, Dogs, Help Familie Keep Their Pets, Just One More Pet, Man's Best Friend, Pet Friendship and Love, Pet Health, Pet Nutrition, Pets | animals are family members, Cats, dogs, Food Assistance for Pets, for the love of a pet, Homeless With Pets, nonprofits, Pet Food Stamps, Pet Nutrition, Pets, Pets Are Family, WSJ | Leave a Comment
Save a Life…Adopt Just One More…Pet!
Everyday we read or hear another story about pets and other animals being abandoned in record numbers while at the same time we regularly hear about crazy new rules and laws being passed limiting the amount of pets that people may have, even down to one or two… or worse yet, none.
Nobody is promoting hoarding pets or animals, but at a time when there are more pets and animals of all types being abandoned or being taken to shelters already bursting at the seams, there is nothing crazier than legislating away the ability of willing adoptive families to take in just one more pet!!
Our goal is to raise awareness and help find homes for all pets and animals that need one by helping to match them with loving families and positive situations. Our goal is also to help fight the trend of unfavorable legislation and rules in an attempt to stop unnecessary Euthenization!!
"All over the world, major universities are researching the therapeutic value of pets in our society and the number of hospitals, nursing homes, prisons and mental institutions which are employing full-time pet therapists and animals is increasing daily." ~ Betty White, American Actress, Animal Activist, and Author of Pet Love
Photos By:  Marion Algier – The UCLA Shutterbug
There is always room for Just One More Pet.  So if you have room in your home and room in your heart… Adopt Just One More!  If you live in an area that promotes unreasonable limitations on pets… fight the good fight and help change the rules and legislation…
Save the Life of Just One More…Animal!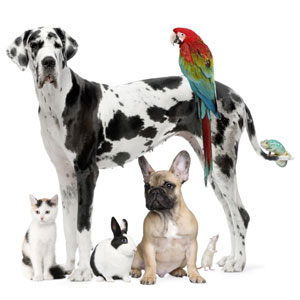 Recent and Seasonal Shots
Photos by the UCLA Shutterbug are protected by copyright, Please email at JustOneMorePet@gmail.com or find us on twitter @JustOneMorePet for permission to duplicate for commerical purposes or to purchase photos.
See Creative Pet Halloween Costumes
If you can adopt or foster just one more pet, you could be saving a life, while adding joy to your own!  Our shelters are over-flowing… Please join the fight to make them all 'NO-Kill' facilities.
Great Book for Children and Pet Lovers… And a Perfect Holiday Gift

One More Pet

Emily loves animals so much that she can't resist bringing them home. When a local farmer feels under the weather, she is only too eager to "feed the lambs, milk the cows and brush the rams." The farmer is so grateful for Emily's help that he gives her a giant egg... Can you guess what happens after that? The rhythmic verse begs to be read aloud, and the lively pictures will delight children as they watch Emily's collection of pets get bigger and bigger.

~~ 2000+ Dog Books And All Things Dog ~~

Buy Now: A Must Have For Every Pet Owner

Every Dog's Legal Guide: A Must-have Book for Your Owner

Archives

If You Were Stranded On An Island…

A recent national survey revealed just how much Americans love their companion animals. When respondents were asked whether they'd like to spend life stranded on a deserted island with either their spouse or their pet, over 60% said they would prefer their dog or cat for companionship!