American Thinker: Those that were chosen to defend America, upon retirement, need a family to love. The military has a great adoption program for their military dogs. American Thinker had the privilege to interview Shane Larsen, who is the military working dog adoptions coordinator. He is a former Air Force staff sergeant who was an instructor and trainer at the Lackland Canine School as well as a former handler.
The adoption program originated in November 2000 as a result of the "Robby Law," preventing the euthanization of four-legged warriors. Robby, a Belgian Malinois dog was euthanized even though his handler made every effort to adopt him. Although this law did not save Robby, it specifies that the military dog can and should be adopted. Those first in line are any of the former handlers, next in line are law enforcement agencies, and finally qualified families.
The dogs up for adoption are either those that did not pass the rigorous certification process to become a military working dog, a training dog that no longer could perform, or those that have been in combat with some medical issues. A family gets dog that has been spayed or neutered, while only having to incur a cost of the collar, leash, and transportation fees. Anyone adopting must go to the base where the dog is stationed and pick them up in person after going through a face-to-face interview with Larsen and the dog. Larsen noted, "Those dogs that do not meet the standards is due to behavioral and environmental issues, where they are unable to handle their job. However, before a dog is put up for adoption many different people evaluate them. If they are put up for adoption, I consider it an honor that I am the one responsible to find a home. You have to be a dog lover to work in this field."
Ninety to ninety-five percent of the former handlers adopt their partner. The home base handles the adoption with Lackland being the middleman who signs off on the paperwork. The kennel master at the home base is the one to notify the previous handlers that the dog is in the adoption program. It is not hard to find the handler since, according to Larsen, "There is a list of every handler who ever worked with the dog so they can be tracked down."
The average age for those retired is about 9 years, while the average age for those who do not make it through the training program is 16 to 18 months. Since most law enforcement agencies will not take a dog over the age of four there are a lot of older adult dogs available. Lackland Air Force Base in Texas has the largest volume of dogs, in the hundreds. But, if someone does not want to travel there, they can try adopting from a base near them since "where ever there are dogs there will be adoptions."
How does the process work if someone is interested? The DOD has come a long way since the "Robby Law." There is a lot of scrutiny that goes into someone being selected. A person must fill out a detailed application by hand or electronically. Since there are 500 to 600 applicants the wait period is an average of 12 to 18 months. One of the first questions is, "what is the ideal dog you are looking for?" In this case, the more specific someone is about age, sex, or breed the longer they may have to wait.
Through a rigorous screening process Larsen makes sure that people understand about the breed they are adopting. Since the wait period is long he uses it to his advantage by re-asking the questions during a face-to-face or phone interview and comparing that to the answers given on the application.
He told American Thinker that an important consideration is a person's housing situation. "If they want a younger dog and live in an apartment what is their exercise program? Living on an upper floor of an apartment with only stairs is also not suitable for an older dog. Also, we usually will not adopt a dog out to anyone with children eight years or younger. Sometimes I will go through 20 to 25 applications to find the right person for a particular dog. We are very, very picky as to who will get a dog. A lot of people do not qualify."
From time to time there are those adopters who realize they made a bad decision, but unfortunately once the adoption is finalized the dog is their responsibility and they must find the dog a new home. Thankfully, because of the scrutiny and the detailed explanations of what is expected "this usually does not happen. We make sure a very detailed medical history is given out as well as making the adopter aware of a particular condition, the commands the dog knows, and what are the preferred toys. In fact, the feedback I get from the adopters is that once you have a military working dog it is hard to get any other type of dog. There is no comparison regarding the passion, the bond, and the attachment these dogs show, which is why repeaters are willing to wait months."
A military dog should be adopted because it is an act of kindness, although it may be on the part of the dog. Anyone who has adopted a military dog or plans on doing it will be able to pay back these four-legged warriors with the luxury of a loving home. Larsen said it best, "Those adopting will get a lifelong companion that has served their country and will form a bond like something they never had before."
By Elise Cooper, who writes book reviews, author interviews, and has written a number of national security, political, and foreign policy articles for American Thinker.
October 20, 2013 Posted by justonemorepet | Adopt Just One More Pet, animal behavior, Animal or Pet Related Stories, Animal Rights And Awareness, animals, Dogs, Dogs, Fostering and Rescue, Just One More Pet, Man's Best Friend, NO KILL NATION, Pet Adoption, Pet and Animal Training, Pet Friendship and Love, Pets, Service and Military Animals, Stop Euthenization, Success Stories, Working and Military Dogs and Related | 2 Comments
Save a Life…Adopt Just One More…Pet!
Everyday we read or hear another story about pets and other animals being abandoned in record numbers while at the same time we regularly hear about crazy new rules and laws being passed limiting the amount of pets that people may have, even down to one or two… or worse yet, none.
Nobody is promoting hoarding pets or animals, but at a time when there are more pets and animals of all types being abandoned or being taken to shelters already bursting at the seams, there is nothing crazier than legislating away the ability of willing adoptive families to take in just one more pet!!
Our goal is to raise awareness and help find homes for all pets and animals that need one by helping to match them with loving families and positive situations. Our goal is also to help fight the trend of unfavorable legislation and rules in an attempt to stop unnecessary Euthenization!!
"All over the world, major universities are researching the therapeutic value of pets in our society and the number of hospitals, nursing homes, prisons and mental institutions which are employing full-time pet therapists and animals is increasing daily." ~ Betty White, American Actress, Animal Activist, and Author of Pet Love
'Until One Has Loved an Animal, Part of Their Sour Remains Unawakened'
So if you have the room in your home and the love in your heart… Adopt Just One More Pet or consider becoming a Foster parent for pets… Also check out:  Little Critter: Just One More Pet
Inside of a Dog: What Dogs See, Smell, and Know(Kindle)
Photos By:  Marion Algier – The UCLA Shutterbug
There is always room for Just One More Pet.  So if you have room in your home and room in your heart… Adopt Just One More!  If you live in an area that promotes unreasonable limitations on pets… fight the good fight and help change the rules and legislation…
Save the Life of Just One More…Animal!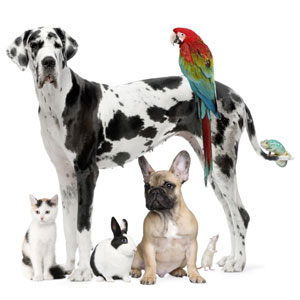 Recent and Seasonal Shots
Photos by the UCLA Shutterbug are protected by copyright, Please email at JustOneMorePet@gmail.com or find us on twitter @JustOneMorePet for permission to duplicate for commerical purposes or to purchase photos.
See Creative Pet Halloween Costumes
If you can adopt or foster just one more pet, you could be saving a life, while adding joy to your own!  Our shelters are over-flowing… Please join the fight to make them all 'NO-Kill' facilities.
Great Book for Children and Pet Lovers… And a Perfect Holiday Gift

One More Pet

Emily loves animals so much that she can't resist bringing them home. When a local farmer feels under the weather, she is only too eager to "feed the lambs, milk the cows and brush the rams." The farmer is so grateful for Emily's help that he gives her a giant egg... Can you guess what happens after that? The rhythmic verse begs to be read aloud, and the lively pictures will delight children as they watch Emily's collection of pets get bigger and bigger.

~~ 2000+ Dog Books And All Things Dog ~~

Buy Now: A Must Have For Every Pet Owner

Every Dog's Legal Guide: A Must-have Book for Your Owner

Archives

If You Were Stranded On An Island…

A recent national survey revealed just how much Americans love their companion animals. When respondents were asked whether they'd like to spend life stranded on a deserted island with either their spouse or their pet, over 60% said they would prefer their dog or cat for companionship!