Story at-a-glance
Recent research suggests that dogs that are overweight at middle age may not live as long as dogs of normal weight.
A study of approximately 5,500 dogs from 10 different breeds showed that those who are overweight at middle age can have their lives cut short by up to 10 months. This is especially prevalent in certain breeds, including Labrador and Golden Retrievers, Cocker Spaniels, Beagles and Shih Tzus.
Overweight dogs can also suffer from a long list of costly obesity-related conditions that can compromise their mobility and quality of life.
Orthopedic problems are occurring in ever-younger pets, and with greater severity, due to obesity. Dogs that are nearly immobile from a combination of weight and joint or bone problems are becoming commonplace.
Helping your dog achieve and maintain a healthy weight involves a combination of feeding species-appropriate nutrition in portion-controlled meals, and insuring your pet is getting plenty of regular exercise.
By Dr. Becker
If your dog is overweight or obese, you now have another huge incentive to help him slim down. According to recent research conducted by scientists from the Waltham Centre for Pet Nutrition in collaboration with Banfield Pet Hospital, being overweight shortens a dog's lifespan.

Information was collected from veterinarians on approximately 5,500 pet dogs across 10 popular breeds throughout the U.S., using body condition scores for neutered male and spayed female dogs between 6.5 and 8.5 years of age.

The study results show that dogs that are overweight at middle age may not be around as long as those at a healthy weight. The research suggests that being too heavy can shave up to 10 months off a dog's life, and this is particularly apparent in five breeds: the Labrador Retriever, Golden Retriever, American Cocker Spaniel, Beagle and the Shih Tzu.
Overweight Dogs Also Acquire Devastating Obesity-Related Diseases
One thing the Waltham Centre study does not address is the quality of life of overweight and obese pets, many of which suffer from mobility problems and other obesity-related conditions for the final months of their lives.

Because so many pets are overweight these days, it's common for veterinarians to see animals suffering from health conditions secondary to their obesity, including arthritis, hip dysplasia, diabetes, hypertension, respiratory problems, and kidney disease.

According to Petplan USA, in 2011, insurance claims for pets with diabetes increased over 250 percent from the prior year. Claims for heart disease rose over 30 percent, and for arthritic pets, nearly 350 percent. Orthopedic conditions are occurring in younger and younger pets, and with greater severity, because so many animals are overweight. Dogs that are nearly immobile from a combination of weight and joint or bone problems are becoming commonplace. Otherwise alert, healthy dogs are being euthanized because they simply can't get around anymore, which destroys their quality of life.
How to Help a Heavy Dog Reach and Maintain His Ideal Weight
Excess weight on the relatively small sized body of a dog has serious and more immediate consequences than added weight on a human body. Couple that with the already short average lifespan of canines, and it's easy to see how quickly and completely a dog's life can be devastated by obesity.

If your dog is too heavy, isn't it time to get him safely down to a healthy weight, so you can have him around as long as possible, and with a good quality of life?

My top three recommendations for helping an overweight pet lose weight:

Feed a balanced, species-appropriate diet. Regardless of his weight, your dog still needs the right nutrition for his species, which means food that is high in animal protein and moisture, with low or no grain content.

Practice portion control — usually a morning and evening meal, carefully measured. A high protein, low carb diet with the right amount of calories for weight loss, controlled through the portions you feed, is what will take the weight off your dog. And don't forget to factor in any calories from treats.

Regularly exercise your pet. Daily exercise, including at least 20 minutes of consistent aerobic activity, will help your pet burn fat and increase muscle tone.

For more information: "How to Help Your Chunky Dog Release Excess Pounds." 
November 27, 2013 Posted by justonemorepet | Animal and Pet Photos, Animal Related Education, Dogs, Dogs, Holidays With Pets, Just One More Pet, Man's Best Friend, Pet Health, Pet Nutrition, Pets, responsible pet ownership | American Cocker Spaniel, Avoid the No-No Foods for Pets, Beagle, Cats, dogs, Dr. Becker, Foods to Avoid Feeding Your Pet, Golden Retriever, guinea pigs, Happy Thanksgivng, Holiday Pet Hazards, JOMP, Labrador Retriever, organ recipe for pets, Pet Holiday Hazards, pet safety, pets and holidays, potbellied pigs, roasted organ recipe for pets, safe people food for pets, salmonella bacteria, sharing people food with pets, sharing Thanksgiving With Pets, Shih Tzu, toxins for pets | 1 Comment
Save a Life…Adopt Just One More…Pet!
Everyday we read or hear another story about pets and other animals being abandoned in record numbers while at the same time we regularly hear about crazy new rules and laws being passed limiting the amount of pets that people may have, even down to one or two… or worse yet, none.
Nobody is promoting hoarding pets or animals, but at a time when there are more pets and animals of all types being abandoned or being taken to shelters already bursting at the seams, there is nothing crazier than legislating away the ability of willing adoptive families to take in just one more pet!!
Our goal is to raise awareness and help find homes for all pets and animals that need one by helping to match them with loving families and positive situations. Our goal is also to help fight the trend of unfavorable legislation and rules in an attempt to stop unnecessary Euthenization!!
"All over the world, major universities are researching the therapeutic value of pets in our society and the number of hospitals, nursing homes, prisons and mental institutions which are employing full-time pet therapists and animals is increasing daily." ~ Betty White, American Actress, Animal Activist, and Author of Pet Love
'Until One Has Loved an Animal, Part of Their Sour Remains Unawakened'
So if you have the room in your home and the love in your heart… Adopt Just One More Pet or consider becoming a Foster parent for pets… Also check out:  Little Critter: Just One More Pet
Inside of a Dog: What Dogs See, Smell, and Know(Kindle)
Photos By:  Marion Algier – The UCLA Shutterbug
There is always room for Just One More Pet.  So if you have room in your home and room in your heart… Adopt Just One More!  If you live in an area that promotes unreasonable limitations on pets… fight the good fight and help change the rules and legislation…
Save the Life of Just One More…Animal!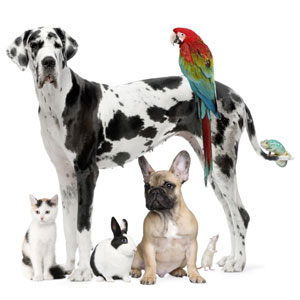 Recent and Seasonal Shots
Photos by the UCLA Shutterbug are protected by copyright, Please email at JustOneMorePet@gmail.com or find us on twitter @JustOneMorePet for permission to duplicate for commerical purposes or to purchase photos.
See Creative Pet Halloween Costumes
If you can adopt or foster just one more pet, you could be saving a life, while adding joy to your own!  Our shelters are over-flowing… Please join the fight to make them all 'NO-Kill' facilities.
Great Book for Children and Pet Lovers… And a Perfect Holiday Gift

One More Pet

Emily loves animals so much that she can't resist bringing them home. When a local farmer feels under the weather, she is only too eager to "feed the lambs, milk the cows and brush the rams." The farmer is so grateful for Emily's help that he gives her a giant egg... Can you guess what happens after that? The rhythmic verse begs to be read aloud, and the lively pictures will delight children as they watch Emily's collection of pets get bigger and bigger.

~~ 2000+ Dog Books And All Things Dog ~~

Buy Now: A Must Have For Every Pet Owner

Every Dog's Legal Guide: A Must-have Book for Your Owner

Archives

If You Were Stranded On An Island…

A recent national survey revealed just how much Americans love their companion animals. When respondents were asked whether they'd like to spend life stranded on a deserted island with either their spouse or their pet, over 60% said they would prefer their dog or cat for companionship!