Think about this the next time you go out for Chinese dinner in the U.S. or anywhere else. Are you really sure what you are eating?
And stop supporting a country, a society, people who think this is okay.  Stop buying Chinese products until this changes.  China has a horrific record on both human rights and the treatment of animals and they have poisoned our kids with led toys in Happy Meals; they have sold us bad pet food over and over again that has killed hundreds if not thousands of American pets; and they manipulate their currency to destroy ours (the currencies of the west).
By Rob Cooper -  The DailyMail -  Published: 08:26 EST, 25 June 2012 | Updated: 10:24 EST, 25 June 2012
These disturbing images show dogs being cooked and served up as a meal in a grim Chinese tradition.
The animals are chopped up and cooked in front of diners – despite a growing anti-cruelty campaign.
A group of Chinese activists in Yulin City, Guangxi province, descended on the dog meat market campaigning against eating the animals.
WARNING: GRAPHIC CONTENT
Takeaway: A cage full of dogs is lifted like just another type of cargo
Grim: The dogs arrive alive in cages ready to be killed, cut up and cooked at the meat market in Yulin City, Guangxi province, China
Artist Pian Shan Kong knelt down in front of the dead animals confessing for people's sins as he apologized to the dead animals during the demonstration.
China is yet to make animal cruelty illegal and end the grim tradition despite campaigning by animal rights activists.
Pet lovers' associations have sprung up in Chinese cities over recent years.
While many Chinese enjoy rich dog meat, especially during cold winters, some object to the practice in some regions of beating dogs to death to release the blood into the meat.
A real dogs dinner: A disturbing picture of a dog dish being prepared in China
Dog dinner: Diners tuck into a meal which includes dog in Yulin, Guangxi province, China. The tradition dates back thousands of years
When food is scarce, dogs are eaten as an emergency food source around China in a practice which is seen as socially acceptable.
As the country becomes more affluent, a growing number of families are buying dogs as pets fuelling the growing campaign against animal cruelty.
In April, more than 500 dogs set to be slaughtered were saved when the truck they were being carried in to the slaughterhouse was intercepted by activists.
Many of the 505 creatures had barely survived their terrible ordeal, having endured cramped conditions and a lack of water during their near 1,000 mile journey by road.
But rescue came too late for 11 dogs which had succumbed to dehydration and exposure.
Grim: The dead animals lie scattered about ready to be cooked up and eaten in a Chinese restaurant
Dog dining: People tuck into dog meals in a restaurant in China in a grim tradition
Dog meat: The animals being prepared for a meal and a living dog, right
Chinese meal: Diners tuck into dishes in a restaurant which include dog
Every animal, especially domesticated animals (pets) deserve to be treated humanely!!  We are all God's Creatures!!
Related: 
Voiceless Friends… Stop the Dog Meat Trade 
Dogs slaughtered for meat in Vietnam… Stop the Dog Meat Trade
STOP KILLING DOGS! 2 million dogs killed in Horrible ways every Year in South Korea
Olympic Clean-up Chinese Style: Beijings Shocking Cat Death Camps
Dog found hanging from meat hook 
Dog Meat In Beijing Ordered Off Menu For Olympics
More:
A picture to terrify every parent: Chinese father drags baby boy through traffic in a crate attached to his moped with an old piece of rope
The greatness of a nation and its moral progress can be judged by the way its animals are treated. -Mahatma Gandhi
When you look at our shelter system, we don't do a very good job ourselves… but China (Asia)'s record is abhorrent!
'Dogs Have The Intelligence of a Human Toddler'
July 1, 2014 Posted by justonemorepet | animal abuse, Animal or Pet Related Stories, Animal Rights And Awareness, animals, Dogs, Dogs, If Animlas Could Talk..., Just One More Pet, Man's Best Friend, Pet Abuse, Pets, Stop Animal Cruelty, We Are All God's Creatures | 2 Comments
Save a Life…Adopt Just One More…Pet!
Everyday we read or hear another story about pets and other animals being abandoned in record numbers while at the same time we regularly hear about crazy new rules and laws being passed limiting the amount of pets that people may have, even down to one or two… or worse yet, none.
Nobody is promoting hoarding pets or animals, but at a time when there are more pets and animals of all types being abandoned or being taken to shelters already bursting at the seams, there is nothing crazier than legislating away the ability of willing adoptive families to take in just one more pet!!
Our goal is to raise awareness and help find homes for all pets and animals that need one by helping to match them with loving families and positive situations. Our goal is also to help fight the trend of unfavorable legislation and rules in an attempt to stop unnecessary Euthenization!!
"All over the world, major universities are researching the therapeutic value of pets in our society and the number of hospitals, nursing homes, prisons and mental institutions which are employing full-time pet therapists and animals is increasing daily." ~ Betty White, American Actress, Animal Activist, and Author of Pet Love
'Until One Has Loved an Animal, Part of Their Sour Remains Unawakened'
So if you have the room in your home and the love in your heart… Adopt Just One More Pet or consider becoming a Foster parent for pets… Also check out:  Little Critter: Just One More Pet
Inside of a Dog: What Dogs See, Smell, and Know(Kindle)
Photos By:  Marion Algier – The UCLA Shutterbug
There is always room for Just One More Pet.  So if you have room in your home and room in your heart… Adopt Just One More!  If you live in an area that promotes unreasonable limitations on pets… fight the good fight and help change the rules and legislation…
Save the Life of Just One More…Animal!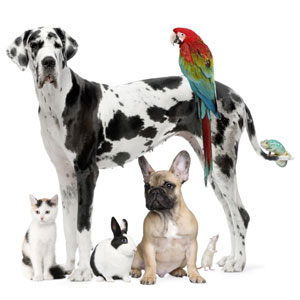 Recent and Seasonal Shots
Photos by the UCLA Shutterbug are protected by copyright, Please email at JustOneMorePet@gmail.com or find us on twitter @JustOneMorePet for permission to duplicate for commerical purposes or to purchase photos.
See Creative Pet Halloween Costumes
If you can adopt or foster just one more pet, you could be saving a life, while adding joy to your own!  Our shelters are over-flowing… Please join the fight to make them all 'NO-Kill' facilities.
Great Book for Children and Pet Lovers… And a Perfect Holiday Gift

One More Pet

Emily loves animals so much that she can't resist bringing them home. When a local farmer feels under the weather, she is only too eager to "feed the lambs, milk the cows and brush the rams." The farmer is so grateful for Emily's help that he gives her a giant egg... Can you guess what happens after that? The rhythmic verse begs to be read aloud, and the lively pictures will delight children as they watch Emily's collection of pets get bigger and bigger.

~~ 2000+ Dog Books And All Things Dog ~~

Buy Now: A Must Have For Every Pet Owner

Every Dog's Legal Guide: A Must-have Book for Your Owner

Archives

If You Were Stranded On An Island…

A recent national survey revealed just how much Americans love their companion animals. When respondents were asked whether they'd like to spend life stranded on a deserted island with either their spouse or their pet, over 60% said they would prefer their dog or cat for companionship!

August 2014
M
T
W
T
F
S
S
« Jul
1
2
3
4
5
6
7
8
9
10
11
12
13
14
15
16
17
18
19
20
21
22
23
24
25
26
27
28
29
30
31