For those of you who have always been curious as to how to make dog treats at home for your pet here is a basic recipe to get you started. With all the dog food & treat recalls that have caused severe conditions and even death; it is nice to know what is going into your pet.  It is also a great gift for your pet friends!!
I N G R E D I E N T S
3 1/2 cup all-purpose (or unbleached) flour
2 cup whole wheat flour
1 cup cornmeal
1/2 cup skim milk powder
1 tablespoon (or 1 package) dry yeast
3 1/2 cups lukewarm chicken or meat broth (about 2- 15oz cans)
1 egg beaten with about 2 tablespoons water (for egg wash)
I N S T R U C T I O N S
Preheat your oven to 350 degrees.
Grease cookie sheets.

Mix together all dry ingredients.

Dissolve the yeast in the lukewarm chicken or meat broth. Let yeast broth mixture set 10 min. Then stir in flour mixture until a soft dough is formed. If the dough is too sticky you can add more flour.

Roll resulting dough out 1/4″ thick. Cut dog biscuit shapes from dough. Put scraps back in bowl and re-roll out until all dough is used.

Brush biscuits with egg wash.

Bake on greased cookie sheets at 300 degrees for 45 min.

Then turn off oven and leave in overnight to finish hardening.

Makes 60 medium-sized biscuits**
Make Your Own Dog Biscuits
3/4 cup hot water
1/3 cup margarine
1/2 cup powdered milk
1 teaspoon salt
1 egg, beaten
3 cups whole wheat flour
In large bowl pour hot water over the margarine. Stir in powdered milk, salt and egg. Add flour, 1/2 cup at a time. Knead for a few minutes to form stiff dough. Pat or roll to1/2 inch thickness. Cut into bone shapes. Bake at 325 degrees for 50 minutes. Cool. These biscuits will dry quite hard. Variation: Increase margarine to 1/2 cup and add 2 teaspoons sugar.
Peanut Butter Dog Biscuit Recipe
1 cup of water
1/2 cup of oil
2 eggs
3 tablespoons peanut butter
2 tsp. vanilla
2 cups flour
1/2 cup of cornmeal
1/2 cup of oats
Blend wet ingredients together. Whisk dry ingredients together and mix into wet mixture to form a ball of dough. Roll out and shape. Put onto a non-stick cookie tray or lightly greased one. Cook 20 minutes at 400 F. Turn off oven and allow the biscuits to cool in oven until crisp and hard. Store in airtight container.
Vegetarian Dog Biscuits
2 1/2 cups flour
1/4 cup dry milk powder
1/2 cup vegetable oil
2 tbs. brown sugar
2 vegetable bouillon cubes
3/4 cup boiling water
1/2 cup carrots, shredded (optional)
1 egg
Dissolve bouillon cubes in the boiling water. Preheat oven to 300F. Mix all ingredients into a ball and roll out to about 1/4" thick. Cut with bone-shaped cookie cutter, or strips, or a cutter shape of your choice. Bake at 300 degrees for 30 minutes on an ungreased cookie sheet.
Need some Dog Bone / Paw shaped Cookie Cutters to make your dog's favorite dog biscuits.  Even Wal-Mart carries them now and again.
How to make Pumpkin Dog Biscuits
2 eggs
1/2 cup canned pumpkin (or freshly cooked)
2 tablespoons dry milk
1/4 teaspoon sea salt
2 1/2 cups brown rice flour
1 teaspoon dried parsley (optional)
Preheat oven to 350f (180c).
In large bowl, whisk together eggs and pumpkin. Stir in dry milk, sea salt, and dried parsley (optional). Add brown rice flour gradually, combining with hands to form a stiff, dry dough. Turn out onto lightly floured surface and if dough is still rough, briefly knead and press to combine.
Roll dough between 1/4 – 1/2″ – depending if you you a large or small dog and use biscuit/cookie cutter to punch shapes. Place shapes on cookie sheet, no greasing or paper necessary. If desired, press fork pattern on biscuits before baking, a quick up-and-down movement with fork, lightly pressing down halfway through dough. Bake 20 minutes. Remove from oven and carefully turn biscuits over, then bake additional 20 minutes. Allow to cool.before feeding them to your dog.
* Brown rice flour gives the biscuits crunch and promotes better dog digestion. Many dogs have touchy stomachs or allergies, and do not, like many people I know, tolerate wheat.
Makes up to 75 small (1″) biscuits or 50 medium biscuits
Related:
July 2, 2014 Posted by justonemorepet | Animal or Pet Related Stories, Dogs, Dogs, If Animlas Could Talk..., Just One More Pet, Man's Best Friend, Pet Friendship and Love, pet fun, Pet Health, Pet Nutrition, Pets | 1 Comment
Save a Life…Adopt Just One More…Pet!
Everyday we read or hear another story about pets and other animals being abandoned in record numbers while at the same time we regularly hear about crazy new rules and laws being passed limiting the amount of pets that people may have, even down to one or two… or worse yet, none.
Nobody is promoting hoarding pets or animals, but at a time when there are more pets and animals of all types being abandoned or being taken to shelters already bursting at the seams, there is nothing crazier than legislating away the ability of willing adoptive families to take in just one more pet!!
Our goal is to raise awareness and help find homes for all pets and animals that need one by helping to match them with loving families and positive situations. Our goal is also to help fight the trend of unfavorable legislation and rules in an attempt to stop unnecessary Euthenization!!
"All over the world, major universities are researching the therapeutic value of pets in our society and the number of hospitals, nursing homes, prisons and mental institutions which are employing full-time pet therapists and animals is increasing daily." ~ Betty White, American Actress, Animal Activist, and Author of Pet Love
'Until One Has Loved an Animal, Part of Their Sour Remains Unawakened'
So if you have the room in your home and the love in your heart… Adopt Just One More Pet or consider becoming a Foster parent for pets… Also check out:  Little Critter: Just One More Pet
Inside of a Dog: What Dogs See, Smell, and Know(Kindle)
Photos By:  Marion Algier – The UCLA Shutterbug
There is always room for Just One More Pet.  So if you have room in your home and room in your heart… Adopt Just One More!  If you live in an area that promotes unreasonable limitations on pets… fight the good fight and help change the rules and legislation…
Save the Life of Just One More…Animal!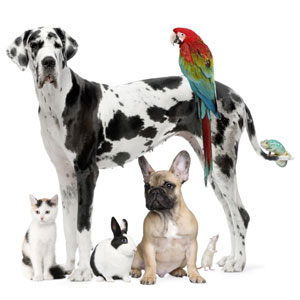 Recent and Seasonal Shots
Photos by the UCLA Shutterbug are protected by copyright, Please email at JustOneMorePet@gmail.com or find us on twitter @JustOneMorePet for permission to duplicate for commerical purposes or to purchase photos.
See Creative Pet Halloween Costumes
If you can adopt or foster just one more pet, you could be saving a life, while adding joy to your own!  Our shelters are over-flowing… Please join the fight to make them all 'NO-Kill' facilities.
Great Book for Children and Pet Lovers… And a Perfect Holiday Gift

One More Pet

Emily loves animals so much that she can't resist bringing them home. When a local farmer feels under the weather, she is only too eager to "feed the lambs, milk the cows and brush the rams." The farmer is so grateful for Emily's help that he gives her a giant egg... Can you guess what happens after that? The rhythmic verse begs to be read aloud, and the lively pictures will delight children as they watch Emily's collection of pets get bigger and bigger.

~~ 2000+ Dog Books And All Things Dog ~~

Buy Now: A Must Have For Every Pet Owner

Every Dog's Legal Guide: A Must-have Book for Your Owner

Archives

If You Were Stranded On An Island…

A recent national survey revealed just how much Americans love their companion animals. When respondents were asked whether they'd like to spend life stranded on a deserted island with either their spouse or their pet, over 60% said they would prefer their dog or cat for companionship!

August 2014
M
T
W
T
F
S
S
« Jul
1
2
3
4
5
6
7
8
9
10
11
12
13
14
15
16
17
18
19
20
21
22
23
24
25
26
27
28
29
30
31